Set filters
By setting up filters, you can allow users to filter through the search results until they find what they are looking for. This works the same way as filtering in an online store.
You can set up filters for your source under settings in the app environment. Click on the tab 'filters'. The screen below will then appear.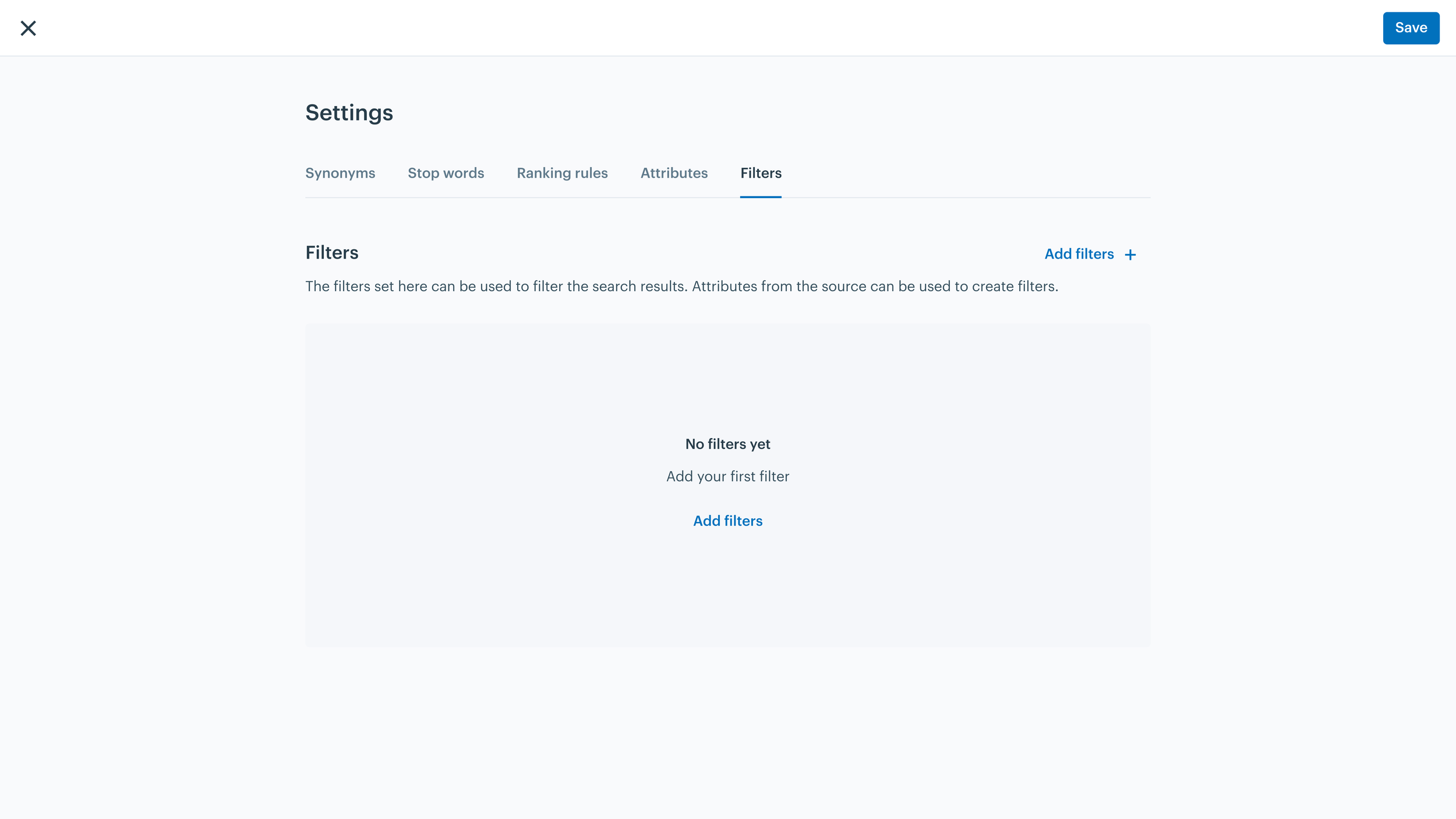 Click on 'Add filter'. You can create filters from all the attributes found in the resource. From the dropdown in the pop-up below, select the attribute you want to use for filtering.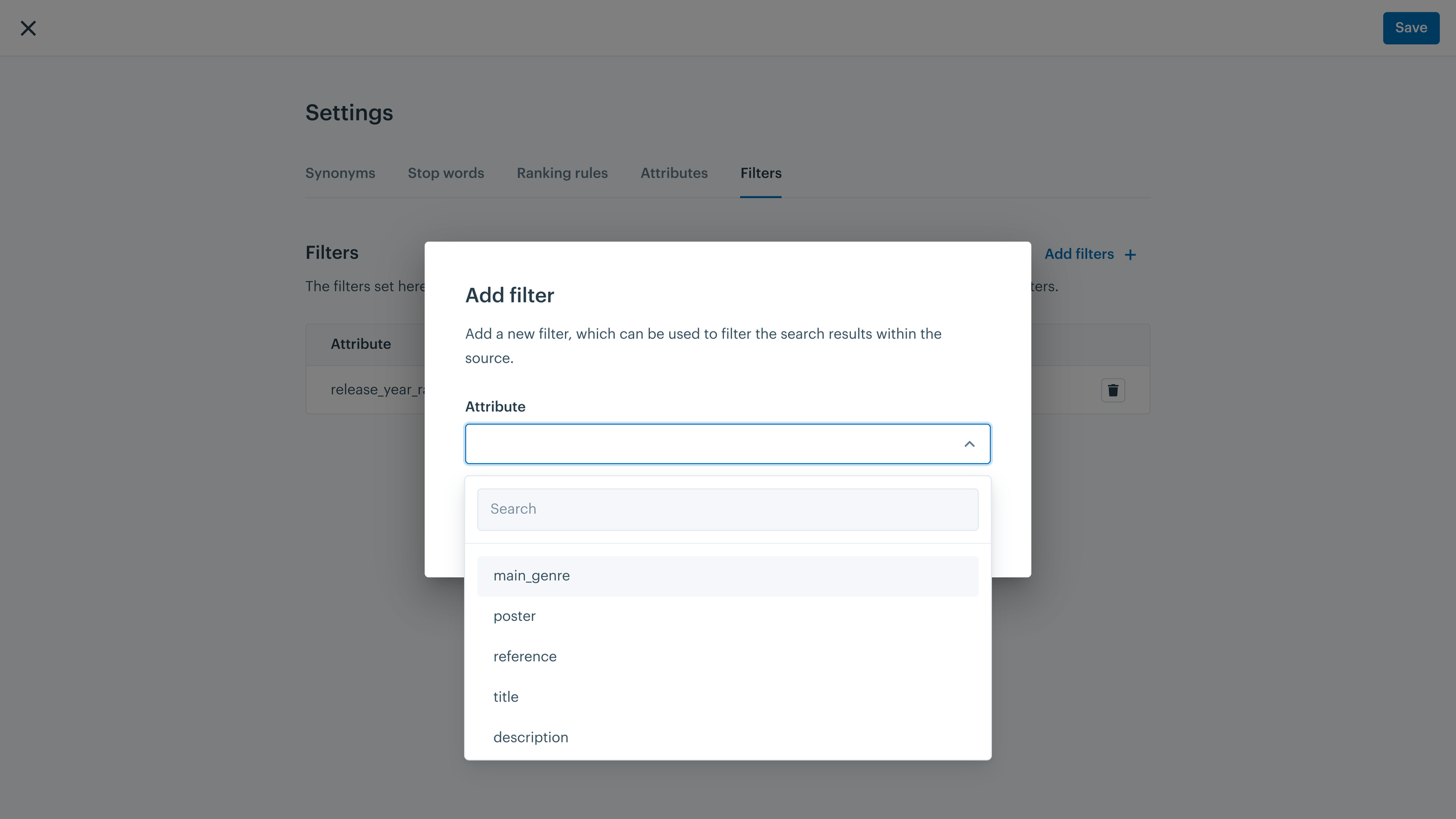 Click on "Add". You will see that the filter appears in the list. Then click on 'save' to return to the search screen.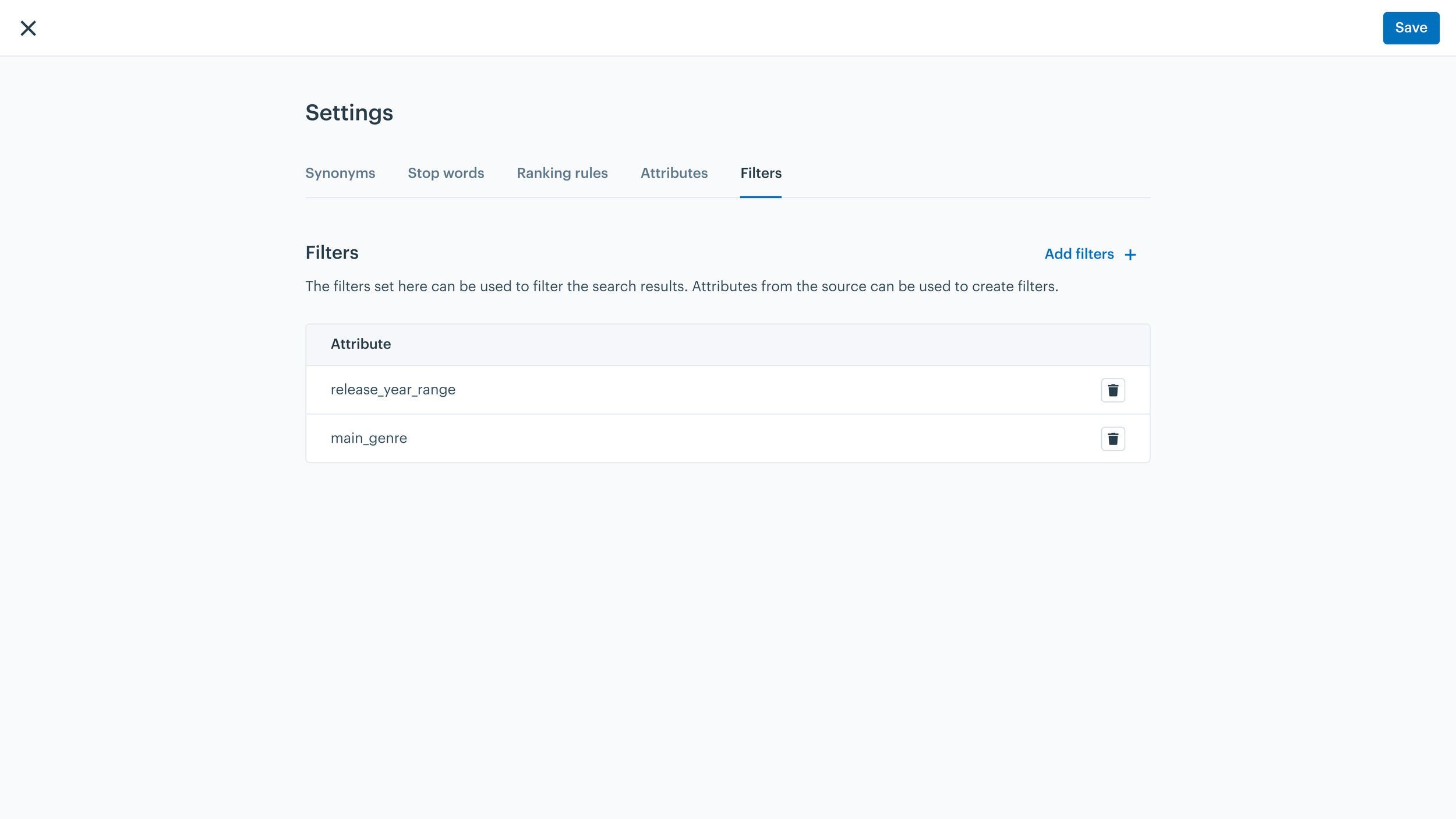 It is important to remember that it can take a while for the filters to be processed. When they are processed, they will appear in your source as shown below.