Implement Quicq on a WordPress site
Set up Quicq for your WordPress site within 5 minutes through this guide and benefit from small images, lightning-fast website speed and easy image editing options.
TLDR; Watch te video tutorial made by Ashlee by clicking on the image below: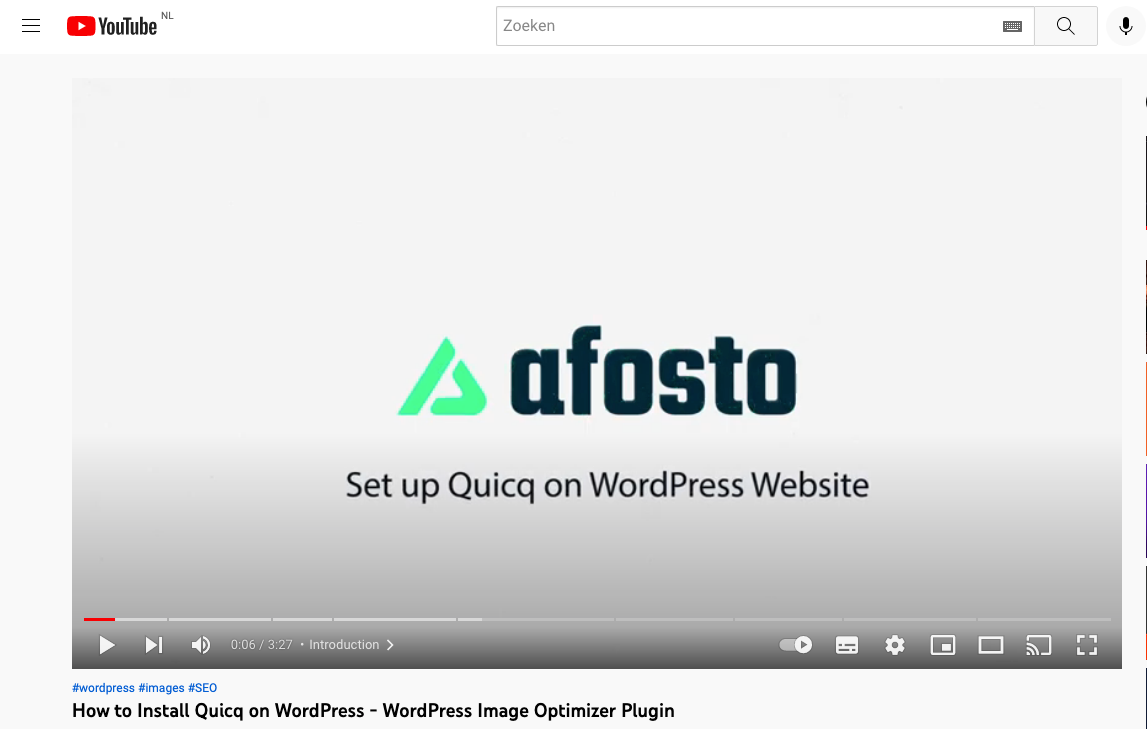 Step 1
Create an Afosto account via this link if you haven't already.
Step 2
Start your 14 day free trial for Quicq through the Afosto Dashboard
Step 3
Create your first Quicq CDN via the steps in our platform. When creating the CDN, make sure you paste the URL of the image into the validate field. The URL you paste there must contain 'wp-content/uploads'.
Step 4
Download the WordPress plugin for Quicq via this link.
Step 5
Activate the plugin and fill in the URL key from your Afosto account in the plugin.
Stap 6
Check the checkbox Activate Quicq in the WordPress plugin.
Stap 7
Benefit from smaller images, better SEO scores and faster loading times.