Manage sources
Data sources are the sources that you can connect search engines to. Think of a collection of products or a collection of pages. A source is divided into documents. Each separate product or page is called a document. All documents are divided into attributes. An attribute is for example the product name, product description or brand. Below we explain how to add a source. You can manage sources in the admin section of Instant Search.
In the overview, click on 'Add source'. At the moment we only support CSV files or CSV feeds as file format for the source.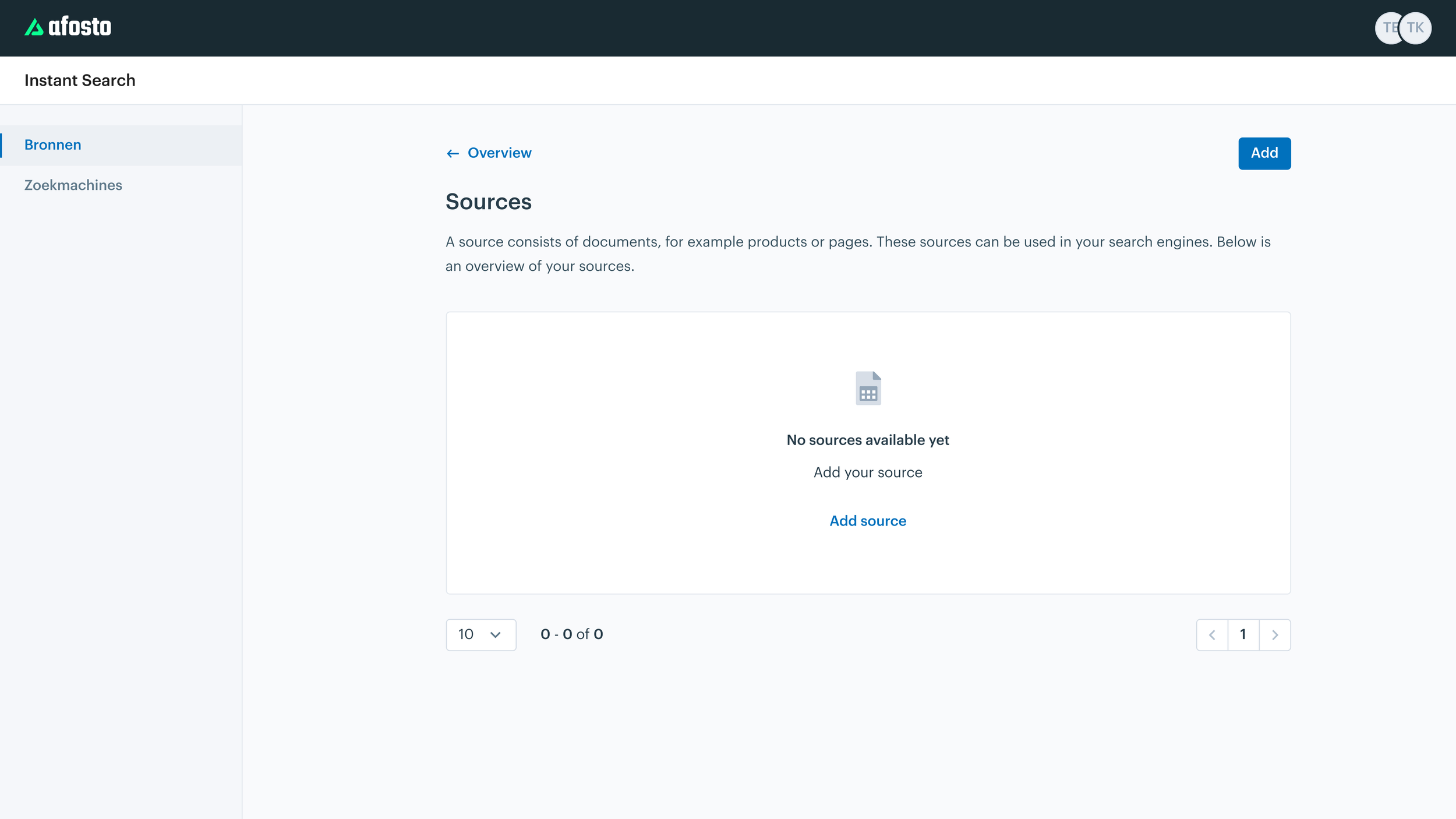 A new screen will open where you can set up and add the source. First of all, you need to give the source a name. This name must be unique. Then, you need to click on 'Set up CSV integration' to start setting up a CSV file or feed as a source.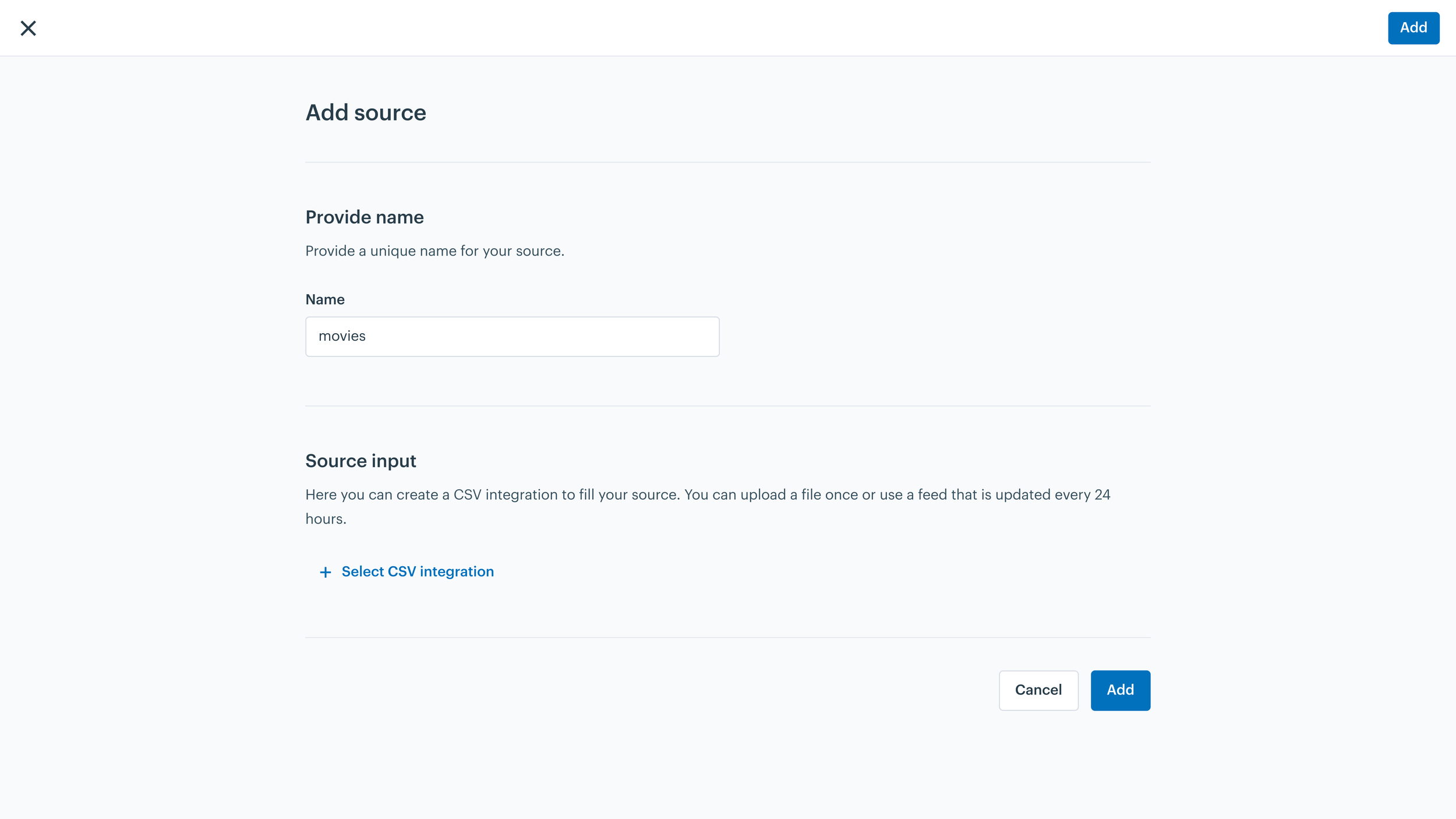 In the pop-up that opens, you can choose an existing CSV integration (if you have already uploaded a file, for example) or you can create a new integration. To create a new integration, click on 'New CSV integration'.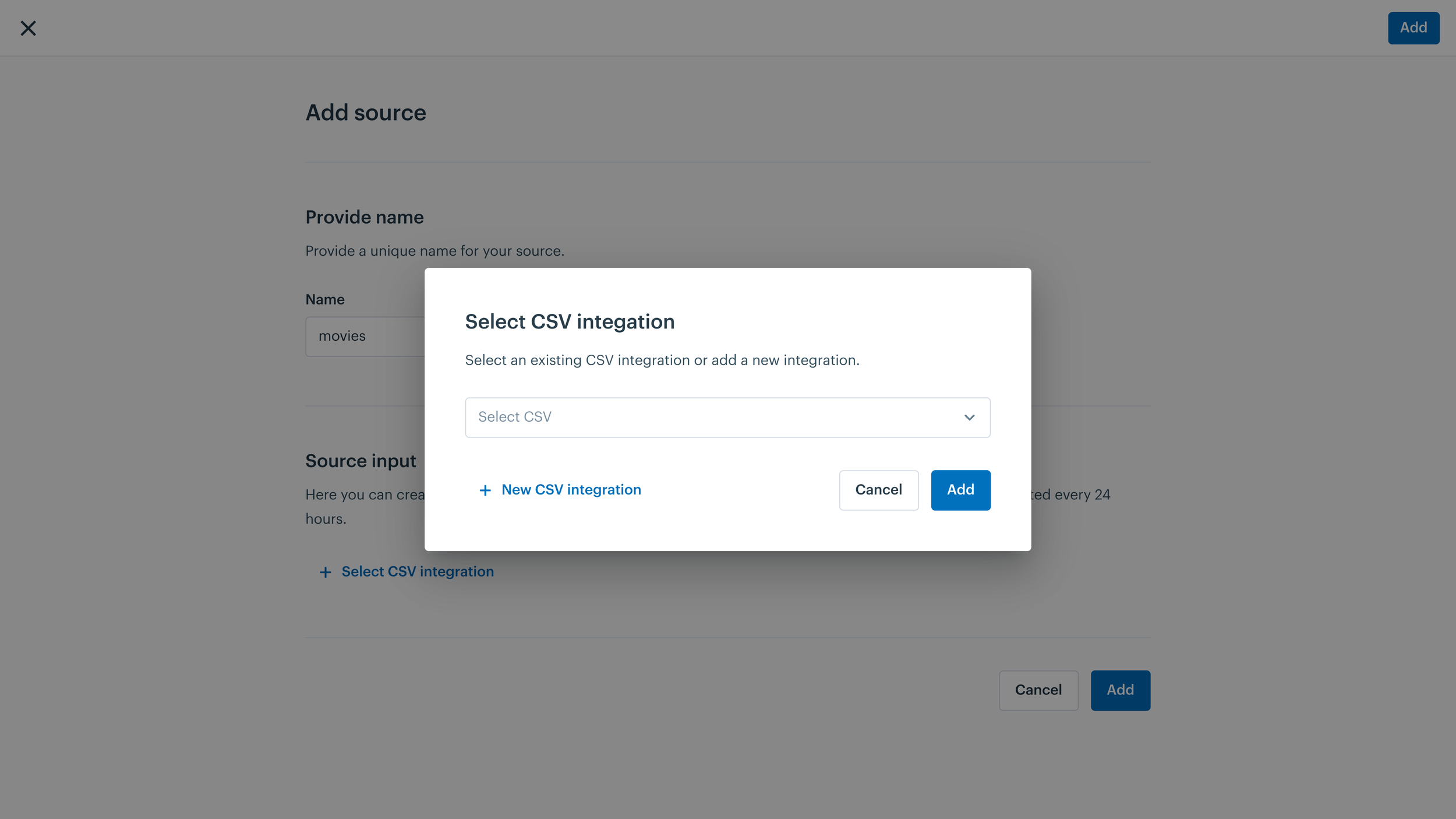 Once you have clicked on 'New CSV integration', a screen will open where you can enter a URL or upload a file. In this manual we will use the example of 'Upload file'. Select the file on your computer and drag it to the upload area on the screen.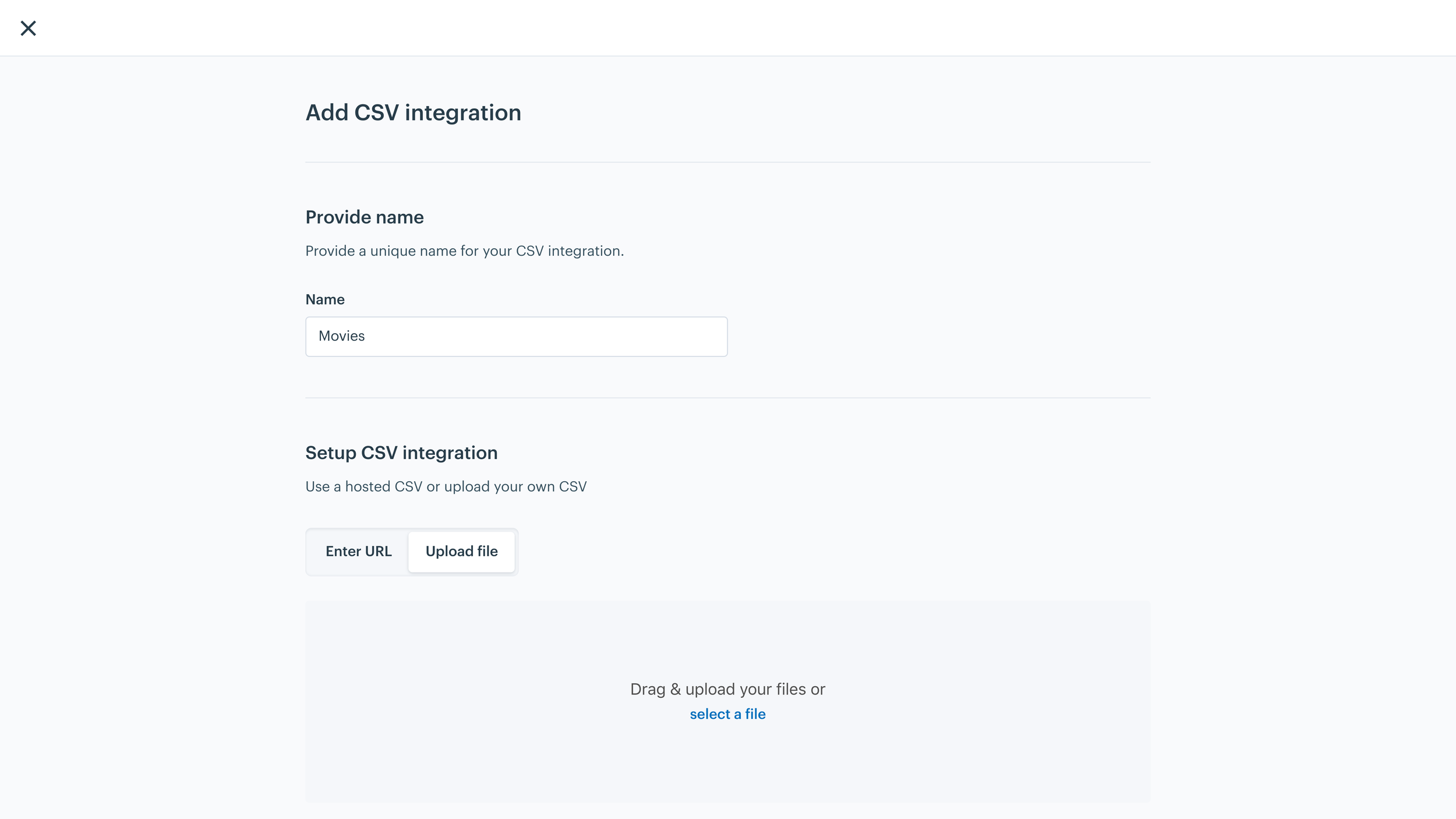 Wait until the file is uploaded and then select the separator. In our movies.csv file this is the comma. Click on 'next'.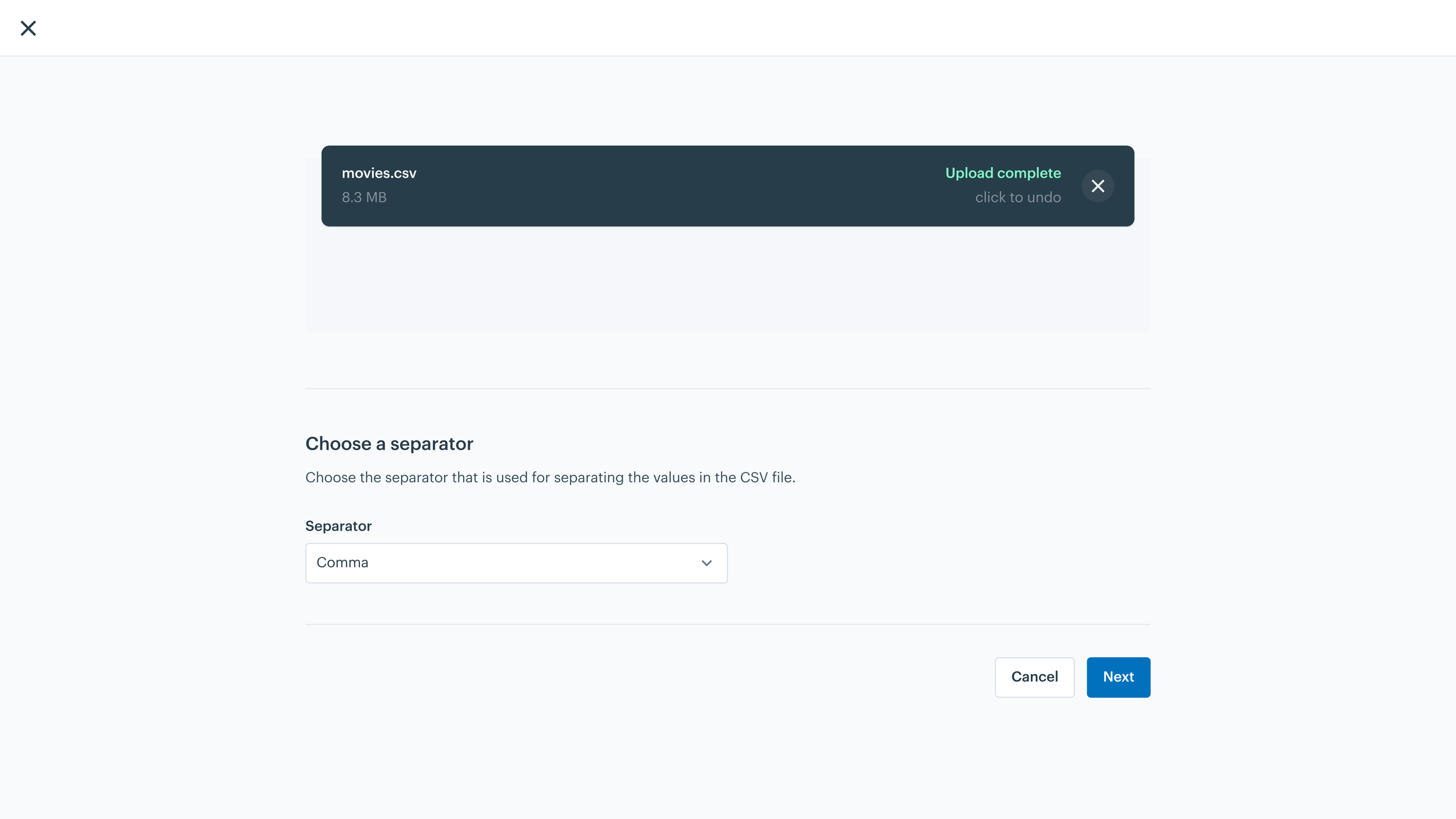 You will now see a screen with an overview of all your columns in the file. Check these and if nothing is missing click on 'Add'.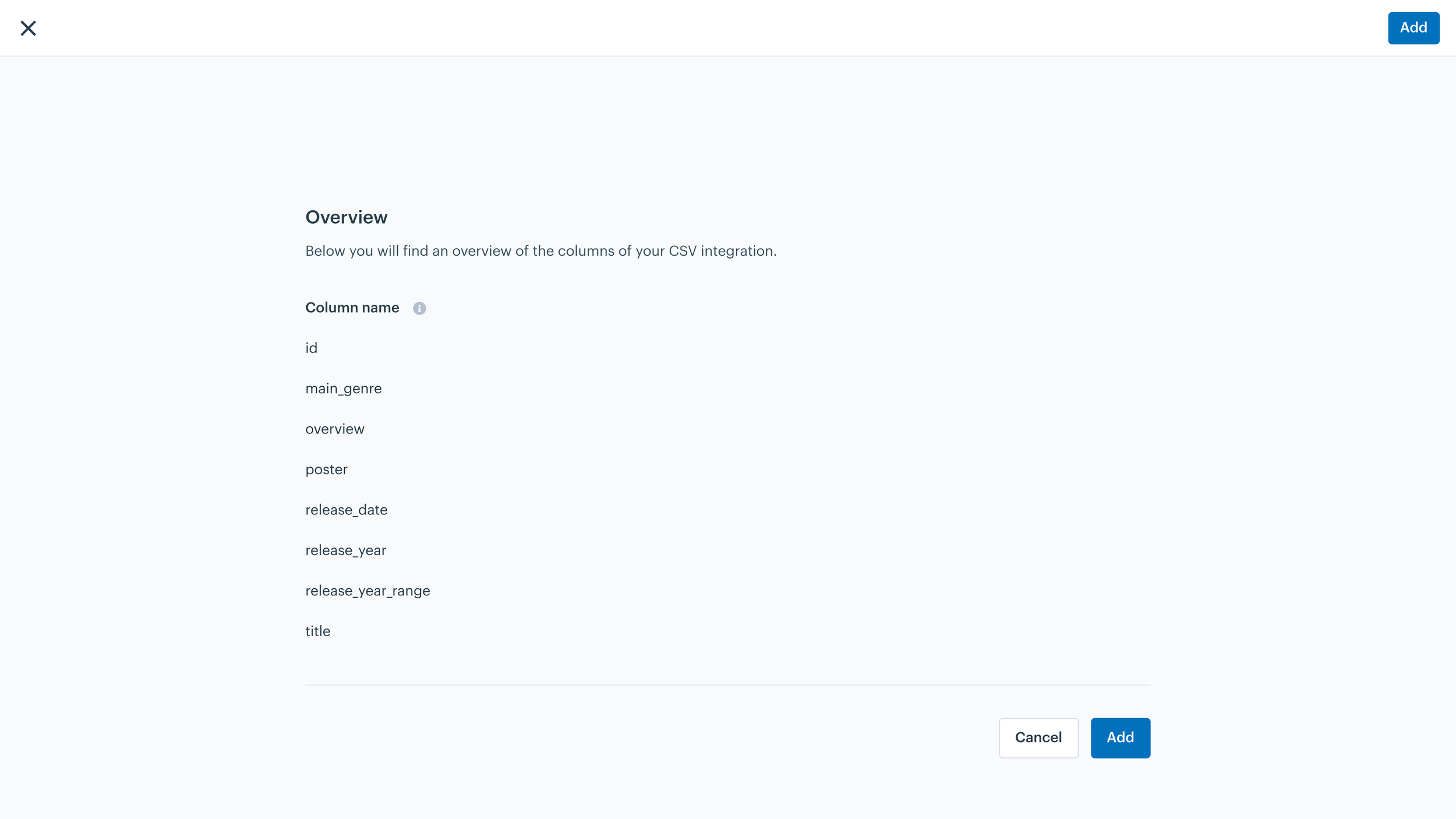 Each source has 3 mandatory fields that must be linked to the columns from the CSV file. Select these columns. Please note that the 'Reference' must be a unique value from your dataset. Then click on 'Add'.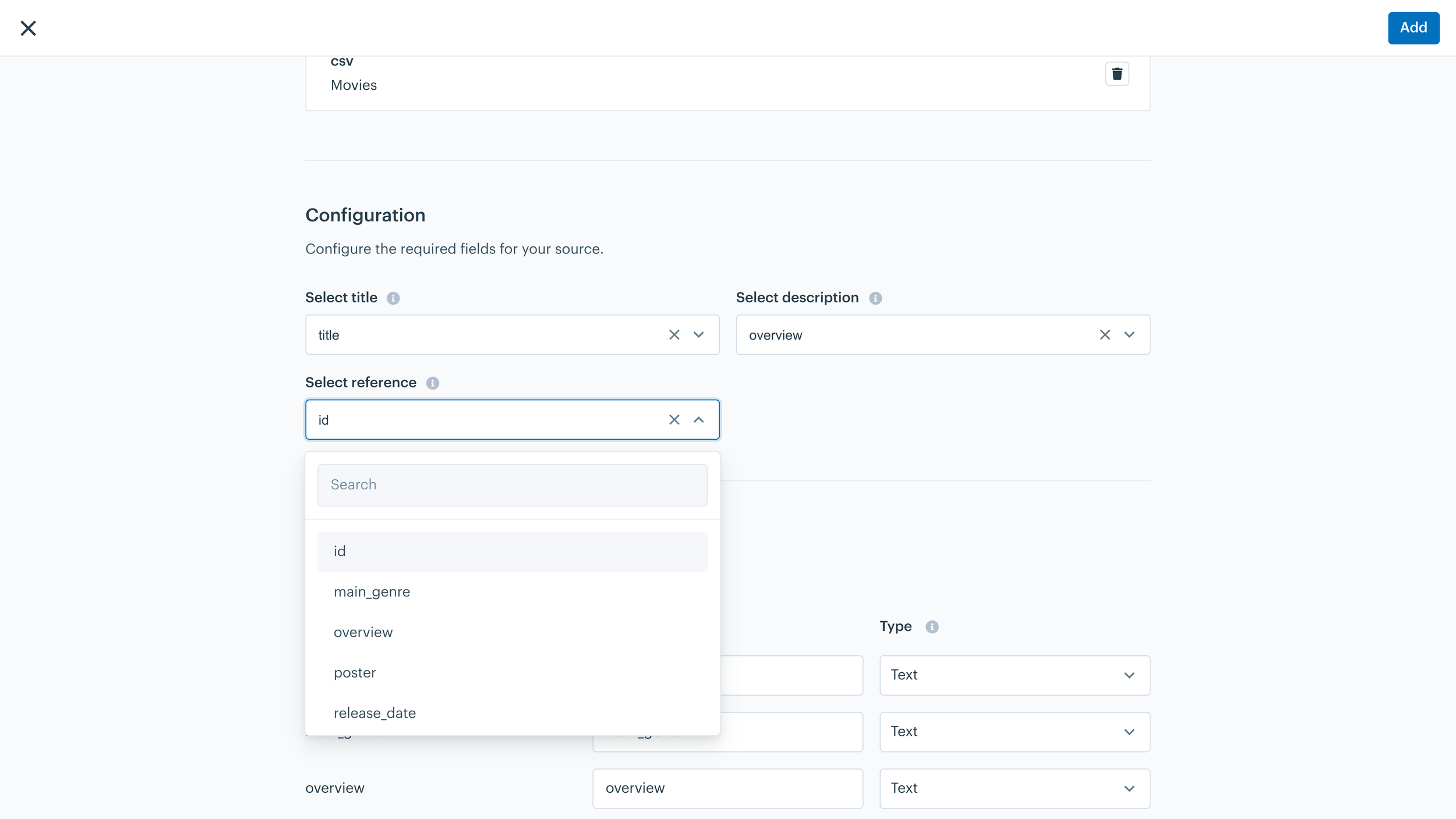 After setting up the required fields, you have the possibility to change the data type of a field or to rename/label it. In the screenshot below the field type of 'release_year' is changed to number. This has the advantage that it can be filtered by means of a slider and that the dataset can be sorted in ascending or descending order.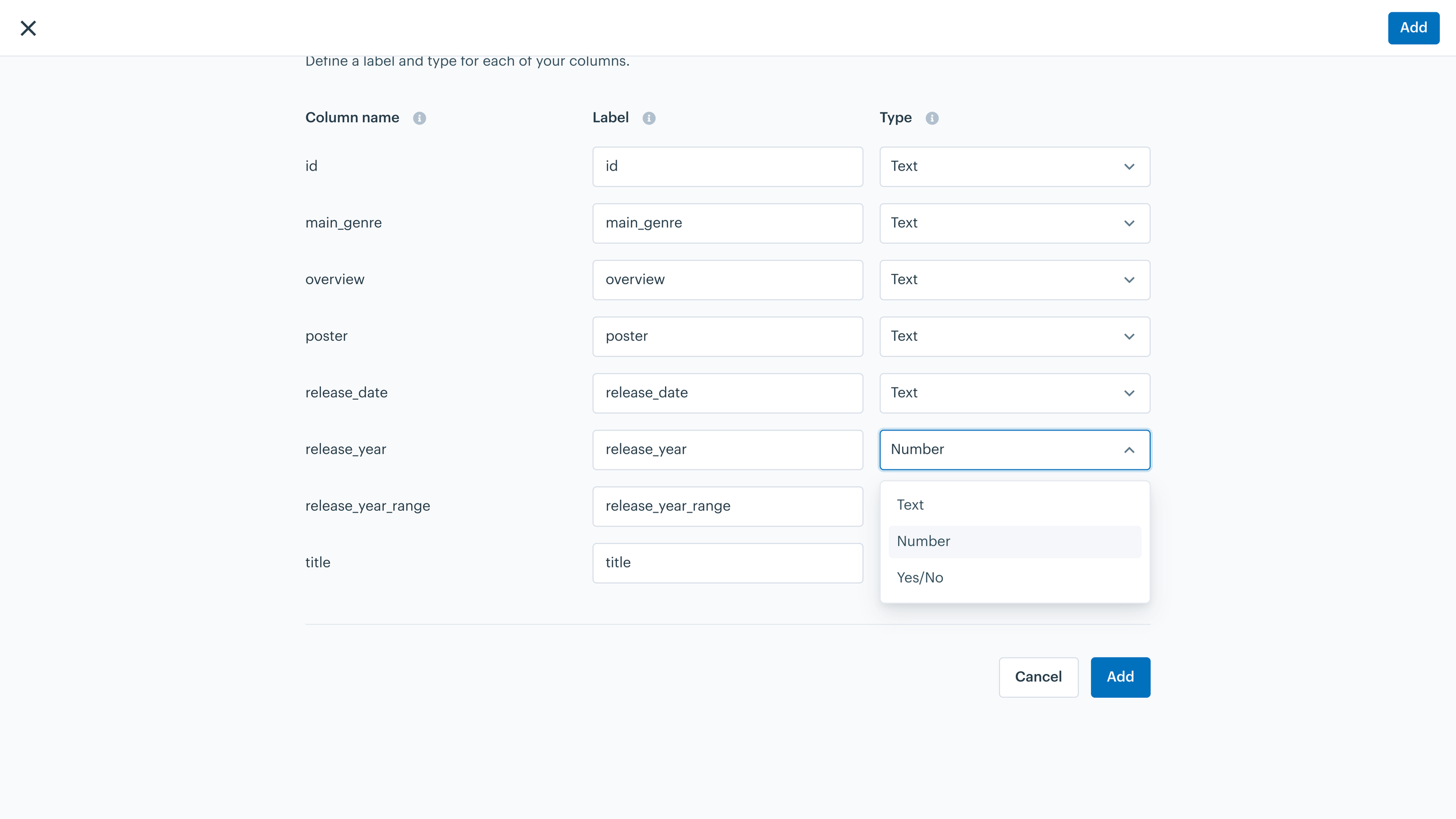 You are now finished setting up your source. Instant Search will start setting up your source to be ready for searching. Once you have set up your source, you can return to the app environment to test the search. To do so, click on 'Instant Search' in the left menu bar and you will see that the newly added resource has become available in the overview.