Installing Quicq on a Magento 1 website
You would like to integrate Quicq to Magento 1. This is very easy, you only need to adjust 1 setting in your webshop.
Follow the steps below to do this:
Step 1
Login to the backend of your webshop
Step 2
Move your mouse to System (in the menu bar).
Step 3
In the drop-down menu, click Configuration: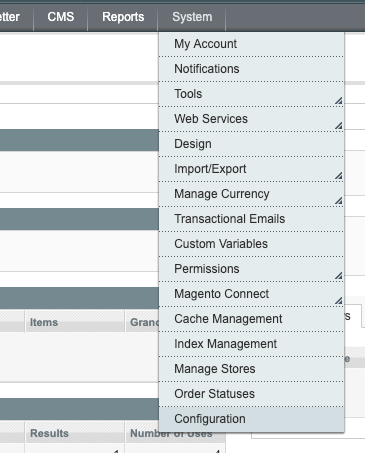 Step 4
Now click Web under General in the left side menu: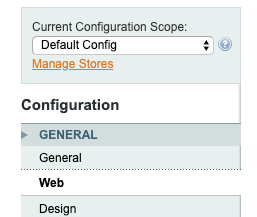 Step 5
Under Unsecure, change the Base Media URL field to the URL you retrieved from your Quicq CDN in afosto, the field that belongs to your Quicq configuration; you will receive this value from your own account - so this is not the value below in the image.

Step 6
Do the same for Secure (again, adjust Base Media URL here):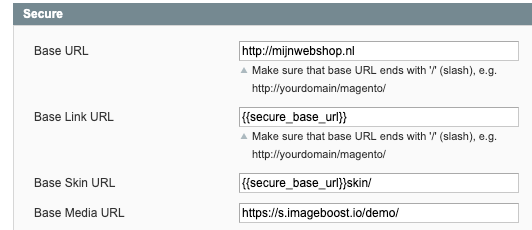 Step 7
In the upper right corner, click Save Config.

Your Magento 1 store is now configured to load images via Quicq.