March 10, 2022
---
6 min. read
The Best WordPress Image Optimizer Plugins 2022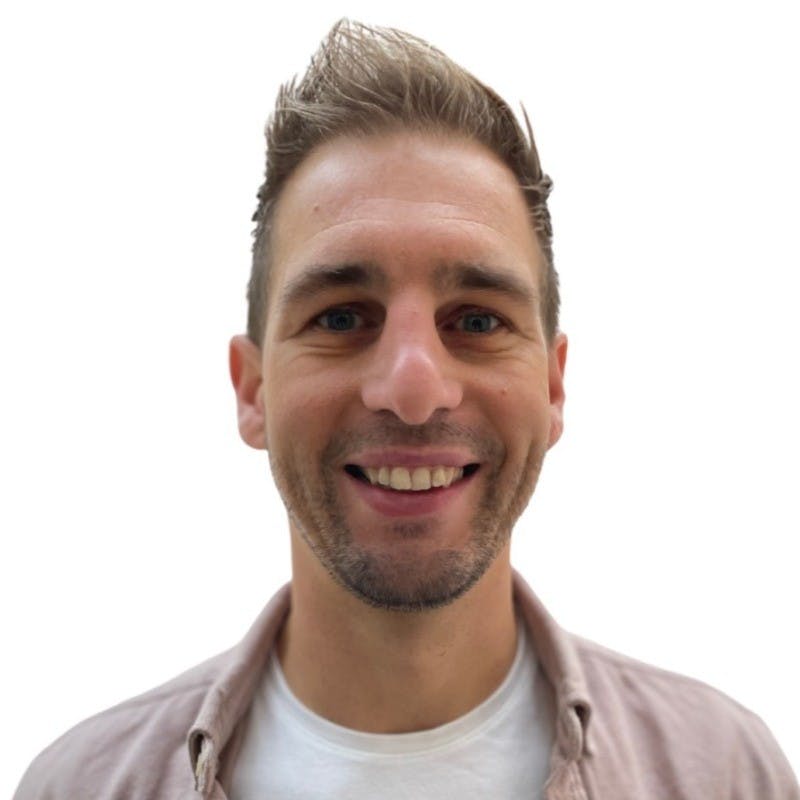 By Sander Kah
Adding images to your website can better user experience, enrich your brand, and give extra promotional content. On the other hand, unnecessarily large image files might slow down web pages loading times, impacting your SEO and frustrating visitors. 
Benefits of Image Optimisation
By optimizing the images on your website, you can reduce their file size by up to 90%, dramatically increasing users' browsing speeds. Rather than removing images altogether, plugins allow you to provide high-definition yet smaller versions of them so the pictures won't harm your site's performance, but your users still get to see what you want them to see. This is perfect for reducing load times and improving content accessibility for different screen sizes!
In this post, we will be looking at the top five best WordPress image optimiser plugins and giving you the research-backed pros and cons of each solution. It will help you narrow down your choice so that you can start seeing results from your content marketing efforts today.
5 Best WordPress Image Compression Plugins
The following are the five best image optimizers for WordPress that we'll evaluate and compare:
ShortPixel image optimiser
EWWW image optimiser
Smush image compression and optimisation
Imagify
When it comes to image optimizer Wordpress plugins, then there's a new player on the market you can't ignore: Quicq.
Using this plugin, you can optimize your WordPress images in a variety of ways. It is one of WordPress's finest image optimisers because of its user-friendly interface, no restrictions on file size limits, number of images and support for the newest image formats WebP and AVIF.
Real-time picture optimisation ensures that your images are delivered in the best possible quality for every device. With a quick and painless installation, you can start improving your WordPress website right away.
Using Quicq, you don't have to be concerned about losing quality while compressing images. The plugin automatically compresses all your jpeg and png images into smaller formats after you've installed the plugin in your WordPress environment.
After successfully installing the plugin will serve images from your website through a lightning fast Google Cloud CDN.
Quicq is the all-encompassing solution for WordPress users who want to optimize their images. It's equipped with a broad range of features and options, so it can easily take care of image compression in WordPress, boost your site speed and make sure your homepage looks slick and sharp.
With the free website inspection, you can discover right away how much you can save on your website's images.
Quicq offers an enormous amount of free optimizations of up to 100.000 images in its free forever plan and 25GB of bandwidth.
Because this plugin has no file size limits, automation limits or other restrictions in its free tier opposed to the other plugins we can definitely say it has the most generous free tier which will give most website owners all of the benefits listed above for free.
Paid versions begin if you optimize more than 100.000 images or use more than 25GB per month and work via a pay per use format. Prices start at €1 per month.
During the free trial period you can access your dashboard to see your actual usage and check if you will surpass the free tier or not. On the website you can find an easy to use pricing tool: Here's a link to the pricing.
ShortPixel, a freemium image compression plugin, provides lossless and lossy options. Lossy compression removes some data from a file, resulting in a smaller file but a little reduced picture quality. You can try ShortPixel if you're looking for a way to pick amongst these options. 
With this plugin, you can quickly restore your image to its previous form since a copy of the original images are saved. It also provides CMK to RGB conversions and image resizing. Additionally, ShortPixel supports compression of all popular image formats, including JPG, PNG, GIF, WebP, AVIF, and PDF.
There is a monthly fee for extra images on ShortPixel, which allows users to optimize up to 100 images for free. It's possible to get 7,000 photographs for $3.99 per month, or 16,000 images at $8.33 per month, and so on. 
Another good pick for Image compression in WordPress is EWWW Image Optimizer. It's simple to use and can optimize images as they're uploaded.
It can also batch compress and optimize the photographs you've already uploaded.
Additionally, the compression and optimization process is fully automated. It includes automatically resized images for the correct page and device size, slow loading, and conversion to the next-generation WebP image format.
It can also optimize photos created by other WordPress plugins and saved in locations other than your media library directories. This plugin can optimize JPG, PNG, GIF, and even PDF files.
The plugin also comes with a free version that allows you to optimize images on your own server.
However, sites with a lot of photos or high traffic should choose the premium plan, which includes an image optimizing CDN that compresses and converts images as they are viewed.
Plans start at $7 a month and include unlimited photos as part of the package. You'll need a more expensive plan if you have more than one website.
Your package includes a cache engine, CSS/JS optimisation, and Google Font optimisation to make your site load even quicker. 
Smush is another popular WordPress image optimisation plugin. Lossless compression (meaning no quality is lost from the picture file) reduces the size of your image by up to 5 MB. Additionally, it takes additional measures to optimize page speed, such as lazy loading and auto-resizing.
Smush is an easy-to-use plugin for newbies. If you install this plugin on an already-existing site, all you have to do is access the plugin's settings to enable it. It will then optimize all of your current images. The plugin will automatically optimize the fresh photos you upload as long as it is installed.
An all-around alternative for WordPress users who don't have time to compress their photos individually is Smush, which is available in both a free and a premium edition (Smush Pro). More than the free version, Smush Pro ($6 a month) decreases file sizes much more and also eliminates file size restrictions (the free version restricts you to images under 1 MB). 
Imagify compresses both newly uploaded images and images already in your WordPress media directory, similar to some of the other solutions on our list. You'll save time and have a more efficient workflow since everything is handled automatically.
Imagify has three levels of optimization that you can switch on and off in the plugin's options. If you want the shortest file size but the lowest quality, you can choose between lossless compression, lossy compression, or even strong lossy compression. Imagify provides you with greater control over the quality and file size of the output.
As a result, Imagify is a better addition for sites with a large number of photos that need to be compressed, such as WooCommerce and NextGen Gallery. In addition, Imagify has a backup feature that lets you roll back to an earlier version and start again. 
Which Plugin Has The Best Compression?
Quicq, with a compression rate of 98.81%, has offered an impressive image compression rate, which is more than its competitors.
Which plugin has the best support?
The EWWW Image Optimiser plugin offers excellent support, easy-to-use, and automatic optimisation when uploading new images.
Which plugin is easiest to install?
Quicq, EWWW, and Smush are very easy to install as they can be enabled through WordPress. On the other hand, ShortPixel and Imagify require that you get your API keys before you can enable the plugin in the dashboard which might spook some people.
Which plugin has the best price?
Quicq provides customers with the most generous free tier for up to 100,000 images with up to 25 GB of storage in its free teer. With a starting price of $1.14 per month if you go over this free tier and fair pay per use policy you will never pay more than you use.
Wrapping it up
The plugins mentioned above are based on quality and come loaded with great features and functionalities. If you want to have a fast website, you must ensure that your images are optimized correctly. The plugins we've listed will help you optimize all types of images quickly and effectively. Each plugin excels in certain areas, so it's essential to find one that best fits your needs. A good image optimizer is just as crucial as any theme or plugin in order to ensure faster load times on your site!
Written by
Sander Kah
I'm Sander, a SaaS entrepreneur with over 5 years of experience in co-owning and growing a software company, Afosto, that helps retailers succeed using smart and scalable software solutions. I'm also the co-founder of Sanwin Beachwear, an exclusive beachwear brand for men, and a pilot, flying Boeing 737 aircrafts across Europe and beyond. I'm passionate about creating value for my clients, partners, and customers, and seeing them achieve their business goals and reach new heights. When I'm not in the cockpit or the boardroom, I love to explore the world, kitesurf, and camp in my van. I'm always open to connect and exchange ideas with like-minded people, so feel free to reach out to me.
Meer van Sander Kah