February 12, 2022
---
5 min. read
What is SaaS? Software as a Service explained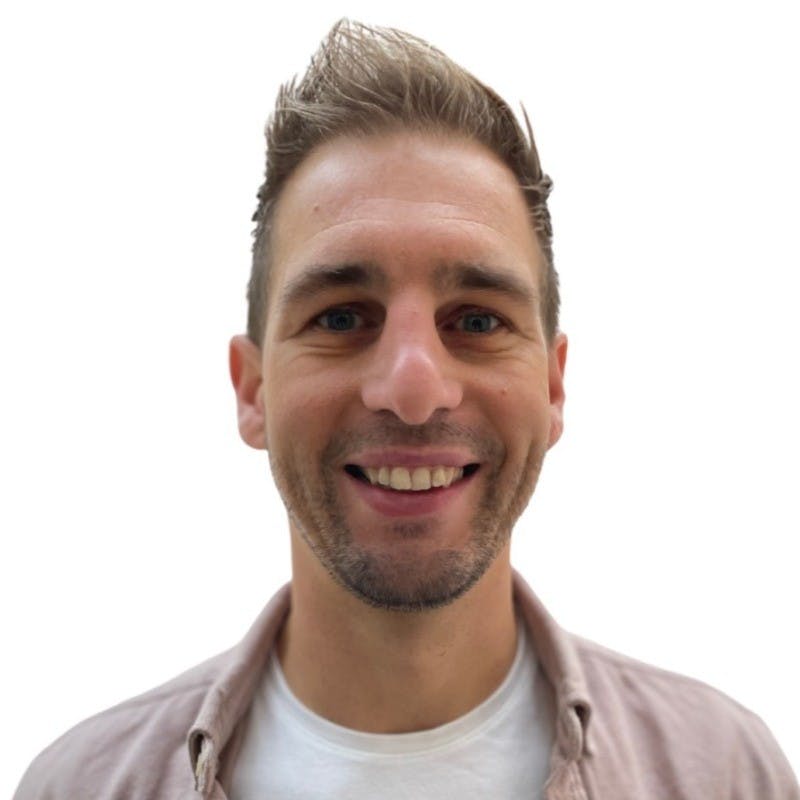 By Sander Kah
Software-as-a-Service (SaaS) is a model where software solutions are delivered over the Internet as a service. This means that, unlike the earlier models, you purchase a license with usually a monthly or annual subscription.
You see SaaS solutions popping up more and more. Where it was first mainly used for CRM and e-mail you now also see that in all kinds of other applications such as E-commerce, Order management, accounting modules, and marketing solutions SaaS is becoming the standard.
In this article you will find the following sections:
The History of SaaS
You may not believe it, but SaaS had its origins back in the 1960s. Because computers in the 1960s were expensive, large, and heavy machines, the first form of SaaS software was born in the form of the predecessor of today's Internet: a time-sharing system in which several users could access the same system at the same time.
This resulted in the emergence of the first SaaS software that served as a time-sharing system. This system is the predecessor of today's Internet. It allowed multiple users to access the system simultaneously.
In the 1990s, the rise of the Internet led to the emergence of Application Service Providers (ASPs). These were companies that took on the management and hosting of external software providers. Even though the management and hosting were outsourced, an application still had to be installed on the user's computer.
Today's SaaS solution is an improved version of this ASP model. Because these SaaS solutions operate entirely in the cloud, users of SaaS applications no longer need to install the software.
Nowadays (almost) every phone has access to the internet and almost all people have a good and fast internet connection at home as well, which makes these services available on all kinds of devices and from (almost) any location.
The benefits of SaaS
There are numerous advantages to using SaaS platforms, some examples are: Scalability, flexibility, cost-effectiveness, access anywhere, no in-house hosting, and automatic updates.
Below are the 10 most frequently cited benefits for using SaaS:
Low implementation costs
Because the vast majority of the solution is already in place, you usually only have to pay for configuration and customization when implementing a SaaS solution.
Quick onboarding
SaaS solutions are designed to be used by many different users, so extensive documentation and onboarding assistance are often available in contrast to custom-made solutions.
Try before you buy
Many SaaS products have a freemium model where you can first use the software for free for a certain period or up to a certain level before you decide to pay for it.
Working from home or anywhere else
Because most of the apps can be accessed from any device with an internet connection, it is easy to access the software at home or other remote locations.
Free Updates
With SaaS platforms, the monthly fee includes updates, this ensures that the platforms keep up with innovations and updates are made.
Scalable
Because there is almost always a choice of packages with SaaS companies, the functionalities can grow with the user. For example, the software is not too complicated for smaller companies and contains more complicated features for larger companies.
Flexible
SaaS solutions are generic solutions designed for flexibility. The best SaaS companies look for generic solutions to specific problems of their customers. By deploying a solution more broadly than the customer's initial request, it is more flexible and more deployable as circumstances change.
Cost-Effective
The costs of SaaS software are often based on use. (Pay per Use) This means that if you make little or no use of a particular component, you will also incur fewer or no costs. You only pay for software you actually use.
No hosting costs
Hosting costs are included with SaaS software.
Lots of links and integrations
Because SaaS companies benefit greatly from linking with other software solutions, you often have a large choice of links and integrations.
SaaS alternatives
SaaS is one of the three main models for cloud services, along with IaaS and PaaS. All three models involve cloud providers delivering their own hosted data center resources to customers over the Internet.
Where the models differ is in the completeness of the product. SaaS products are complete and fully managed applications. IaaS is largely outsourcing data center resources, and PaaS provides a development platform and other tools hosted by the provider's data center.
Users of SaaS applications do not have to download software, manage existing IT infrastructure or deal with any aspect of software management. Providers take care of maintenance, upgrades, support, security, and all other aspects of managing the software.
IaaS (Infrastructure as a Service)
IaaS (Infrastructure as a Service) is used by companies that want to outsource their data centers and computing resources to a cloud provider. IaaS providers host infrastructure components such as servers, storage, and network hardware. Organizations using IaaS services still need to manage their own data usage, applications, and operating systems.
PaaS (Platform as a Service).
PaaS provides a framework of resources for an organization's internal developers. This hosted platform allows developers to create custom applications. The vendor manages the data center resources that support the tools. Companies using PaaS services do not need to manage their operating systems, but they do need to manage the applications and data usage.
What does a SaaS solution look like?
A SaaS solution is a cloud solution which means no software needs to be installed on the user's computer. The solution is often ready to use and only needs to be configured, usually by the user themselves or in collaboration with a consultant.
The application can be accessed from any device with a fast enough internet connection and can therefore be accessed from any location. Because the users log into a shared infrastructure, operations are visible and, depending on the logging, it is also possible to see who has changed what and when.
Because saas applications benefit from the fact that the users of the software can onboard and teach themselves, a lot of time is invested in clear interfaces and documentation. This often allows you to teach yourself how to use an application.
The difference between on-premises and cloud
It's no surprise that cloud solutions have grown so much in popularity. Since cloud solutions offer companies new flexibility, time and money savings, and improved agility and scalability.
On the other hand, on-premises software (software installed on a company's own servers and behind the firewall) has long been the only offering for organizations and can still adequately meet a company's needs ("if it ain't broke then don't fix it").
However, most IT professionals agree that in addition to their on-premises and legacy systems, they need to leverage new cloud and SaaS applications to achieve their business goals.
On-premise software
For companies in highly regulated industries, the decision to house their applications on-premises may have been made for them.
On-premise software requires an enterprise to purchase a license or copy of the software in order to use it. Because the software itself is licensed and the entire instance of the software is on an organization's premises, there is generally more protection than with a cloud computing infrastructure. So if a company needs all this extra security, why would it stick its proverbial toes in the cloud?
The downside of on-premises environments is that the cost of managing and maintaining the solution can be exponentially higher than with a cloud computing environment. An on-premises setup requires in-house server hardware, software licensing, integration capabilities, and IT staff to provide support and resolve potential issues. Not to mention the amount of maintenance a company is responsible for if something breaks or doesn't work.
Cloud Solutions
One of the main differences between on-premises solutions and cloud solutions is hosting. A company hosts everything internally in an on-premises environment, whereas in a cloud environment an external provider hosts everything for you. This allows companies to pay as needed and effectively scale up or down depending on overall usage, user needs, and a company's growth.
A cloud-based server uses virtual technology to host a company's or site's applications. There are no capital expenditures, data can be backed up regularly, and companies only have to pay for the resources they use. For organizations that have international ambitions, the cloud is even more attractive because it allows you to connect to customers, partners, and other businesses anywhere with minimal effort. Also, by using a cloud solution, you don't need an in-house IT staff and you have the flexibility to combine or compare different cloud solutions.
The SaaS model explained.
SaaS applications and services typically use a multi-tenant approach. This means that a single instance of the SaaS application runs on the servers, and that single instance serves each user or tenant.
Basically, the application runs on a single version and configuration for all users. Although different users run on the same application with common infrastructure and platform, different clients' data is still separate.
The typical multi-tenant architecture of SaaS applications means that the service provider can manage maintenance, updates, and bug fixes faster, easier, and more efficiently. Instead of having to make changes in multiple instances, developers can make the necessary changes for all clients by maintaining this shared instance.
In addition, multi-tenancy allows a larger pool of resources to be made available to a larger group of people, without compromising important cloud features such as security, speed, and privacy.
The Future of SaaS
Artificial Intelligence, Machine learning, and comprehensive data analysis. The 3 biggest trends we expect to see in SaaS.
1) Artificial Intelligence
Artificial Intelligence (AI) is playing an increasingly important role in the software world. Within various business scenarios, artificial intelligence (and in many cases machine learning) is providing advanced levels of responsiveness and interaction between businesses, customers, and technology, taking AI-based SaaS trends to a new level in the near future.
2) Machine Learning
Machine Learning (ML), a subset of AI, is used in SaaS to automate responsiveness in customer service reports and applications, such as AI-driven chat operations with live chatbots. It will also play a role in the onboarding process of SaaS applications, for example.
3) Comprehensive Data Analysis
As digital transformation accelerates across industries, companies in all sectors are looking to data to streamline their organization while gaining a deeper understanding of their customers or users. Investments in software-as-a-service innovations based on analytics are expected to grow significantly.
Frequently asked questions about SaaS
Below is an overview of the most frequently asked questions about SaaS. Want to know more about how Afosto uses SaaS to improve business processes? Then read more on our website about our different solutions or create a free Afosto account to get an idea of the possibilities!
SaaS stands for Software as a Service, which means you purchase software with a monthly or annual subscription instead of buying software.
What is the cost of SaaS?
SaaS applications have different pricing models, with freemium combined with a pay-per-use structure it being the most successful. Here you can use a solution for free up to a certain level. If you use the software more intensively you only pay for the part you actually use.
SaaS solutions are an improved version of the ASP (Application Service Providers) mode. Because SaaS solutions operate entirely in the cloud, no software needs to be installed by users of SaaS applications, unlike ASPs.
What are examples of SaaS companies?
There are numerous companies using this model from B2C to B2B and from video to marketing to e-commerce. Below is a sample of some well-known companies that, like Afosto, use the SaaS model:
Salesforce
Google Workspace apps
Microsoft 365
HubSpot
Trello
Netflix
Zoom
DocuSign
Slack
Mailchimp
Written by
Sander Kah
I'm Sander, a SaaS entrepreneur with over 5 years of experience in co-owning and growing a software company, Afosto, that helps retailers succeed using smart and scalable software solutions. I'm also the co-founder of Sanwin Beachwear, an exclusive beachwear brand for men, and a pilot, flying Boeing 737 aircrafts across Europe and beyond. I'm passionate about creating value for my clients, partners, and customers, and seeing them achieve their business goals and reach new heights. When I'm not in the cockpit or the boardroom, I love to explore the world, kitesurf, and camp in my van. I'm always open to connect and exchange ideas with like-minded people, so feel free to reach out to me.
Meer van Sander Kah